Jeulia Named in Newsweek's List of America's Best Trending Online Shops 2021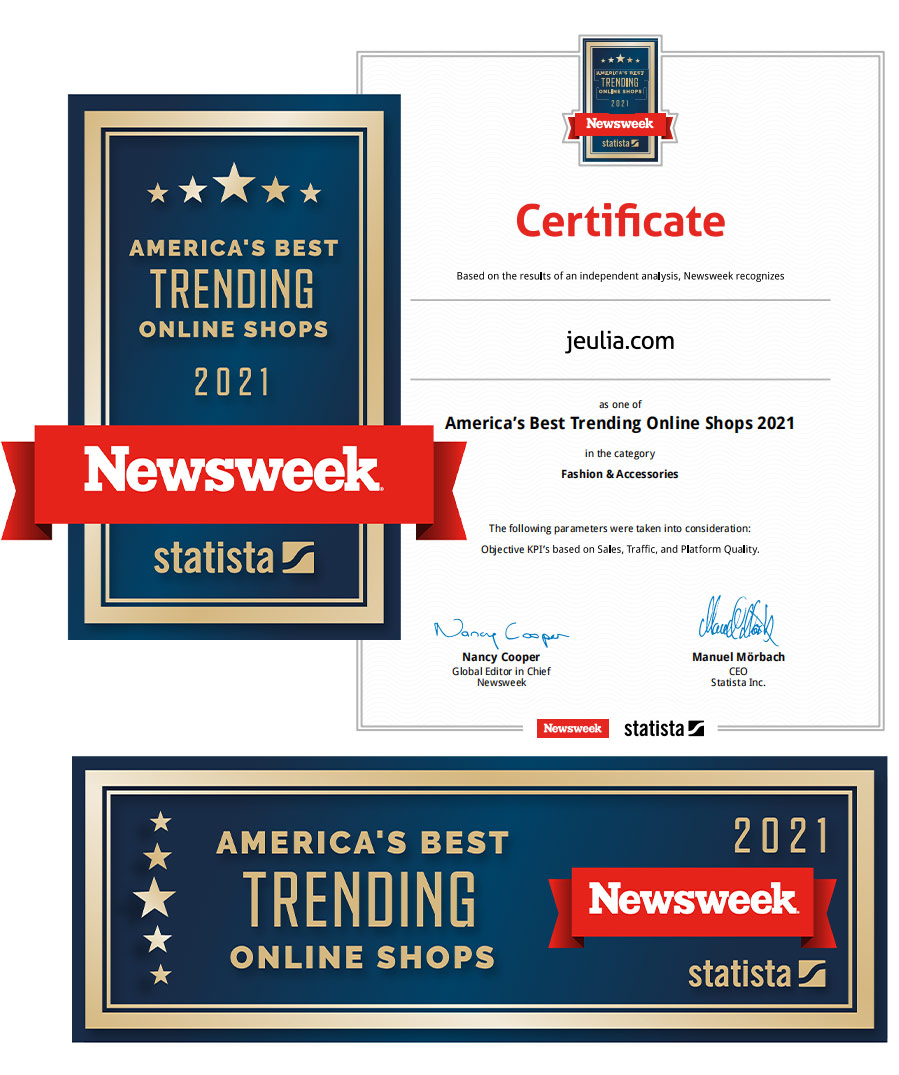 We are excited to announce that Jeulia has been recognized as one of
America's Best Trending Online Shops 2021
by Newsweek! We are extremely proud of this significant milestone in our company's growth. Pairing with the respected global data-research firm Statista, we ranked "extremely high" in the category of Fashion & Accessories under Jewelry, a list that included 1,000 online shops. The list of America's Best Trending Online Shops 2021 guides consumers on which online shops have experienced rapid growth and are trending in the market with brands that show high levels of quality service and trust.
In 2021, Jeulia has been recognized by Newsweek for our commitment to offering exceptional customer service, a painless ordering process, and an easy-to-use website. We would like to thank our customers and vendors for their support. Without them, this achievement wouldn't have been possible.
At Jeulia, we take pride in the experience our customers have while shopping our site. Newsweek states that Jeulia has at least 1,000,000 annual website visits in the USA. Despite the huge boost in popularity, online shoppers are still evaluating a site on the same qualities; responsive customer service, comparable prices, accessible reviews and unique designs. These characteristics are boldly visible on our customer-friendly site. With the addition of new designs and interactive opportunities, we hope to continue to improve the user experience of our site and maintain our online shop reputation.
As a result of the global COVID-19 pandemic, there has been a massive increase in online shopping in recent months, placing unprecedented pressure on online stores. Jeulia is honored to be recognized for our efforts of continuously providing reliable, high quality service, despite the challenges this year has provided.
Learn more about
America's Best Trending Online Shops 2021.